Indian Summer Tanning Lotion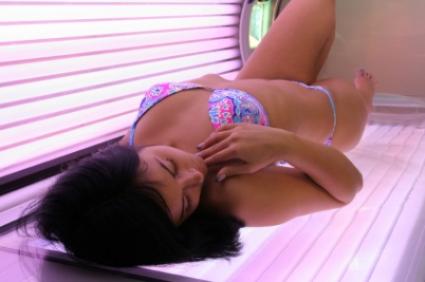 About Indian Summer
Indian Summer tanning lotion is available in a number of formulas to help achieve perfect tans. It is marketed for tanning salons, spas, and other institutions where tanning is available. Sold from Most Products, the Indian Summer products help moisturize as well as accelerate and prolong tans. Located in Michigan, the company has been providing quality tanning products since 1979. They pride themselves on the latest tanning care technologies, such as accelerators and skin repair ingredients.
Types of Indian Summer Tanning Lotion
There are a variety of products available from Indian Summer. The following are among their offerings, each promising a pleasant scent, excellent feel, and eye-catching results.
Practical Magic
Practical Magic is a tanning accelerator and body bronzer from Indian Summer designed to be used with indoor tanning sessions. It is available in a tingling, or hot, formula, or a non-tingling blend. This lotion can be purchased in .5 ounce sample packets, an eight ounce bottle, or gallon size.
Island Heat
The Island Heat collection contains several Indian Summer tanning lotions, including:
Rum Punch: Designed to help achieve a dark tan, this can be used on virtually any skin type or tanning level.
Legend: This tanning lotion moisturizes and energizes skin with a tropical scent.
Cinnamon Bay: A tingling tanning lotion, Cinnamon Bay moisturizes the skin and accelerates tanning through UV light amplification.
Beach Chic: This tanning lotion helps to keep skin soft and prolong your tan. Excellent for use post-tanning sessions.
SHO
SHO Indian Summer tanning lotion refers to Super High Output, a collection of tanning products designed to give extremely dark tans. The Absolute Dark SHO includes works with the chemicals in the skin to activate increased melanin, or skin pigmentation. The Absolute Bronzing Cocktail is a tanning accelerator that also includes bronzing ingredients. Absolute Ice offers a refreshing alternative to the popular hot or tingling tanning lotions. Note: the preceeding products are labeled 9000x and are recommended for use by advanced tanners only.
Other SHO products include:
SHO 6000 Gold
SHO 6000X
SHO 3000
SHO White Lightning
Other Indian Summer Products
In addition to Indian Summer tanning lotions, salon owners can also purchase tanning bed sanitizing products, anti-aging lotions, body lotions, sunless tanning creams, lip balm, body wash, cooling mist, and exfoliating gel.
Contact Information
Interested parties can contact Indian Summer for more on their product selections phone or e-mail:
Most Products Inc.
921 Wakefield Street
PO Box 375
Plainwell, Michigan 49080

Main: 269-685-5855
Sales: 800-331-6678
Fax: 269-685-5854
Email: info@mostinc.com

Related Skin Care Articles