Pevonia Aromatherapy Face Oil for Sensitive Skin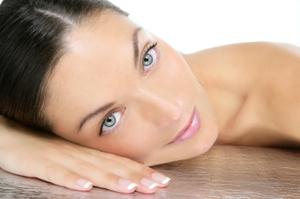 For many individuals, Pevonia Aromatherapy Face Oil for sensitive skin is a miracle in a bottle. The botanical skincare company's treatment is recognized for its exceptional healing and hydrating properties.
About Pevonia Botanica
Touting a strong belief in responsibility for nature and all of its valuable resources, Pevonia Botanica is a skincare company that specializes in indulgent products for the face and body. The company specializes in both in-spa treatments, which are located in some of the world's most highly regarded facilities, and at-home products for quick, no-fuss pampering.
Pevonia Botanica offers something for all skin types, including dry, oily, combination, sensitive and acne prone. There is even a line of specialty products available for the unique needs of teenage skin. The entire collection is available online at the company's official website.
About Pevonia Face Oils
The company addresses its Face Oil collection as "a crucial part of your skincare ritual," and that may well be true based on the impressive ingredient lists alone. These oils are available for several skin types:
Combination to oily
Sensitive
Dry, devitalized skin
Pevonia Aromatherapy Face Oil for Sensitive Skin
Individuals with sensitive skin often experience difficulty finding products that truly work for them and make a difference in the condition of their skin. It is often necessary to test out different products to weed out the good from the bad - usually, the "bad" is described as anything that causes redness, irritation or another type of reaction.
In general, hydrating, rich and nourishing products are ideal for sensitive skin. The Pevonia Aromatherapy Face Oil for sensitive skin is one such option that promises to soothe easily irritated skin with its healing ingredients and potent formula.
Ingredients
Hazelnut oil: This natural oil is an excellent source of nourishment for the skin. It aids in repairing and restoring cell membranes to their best states.
French Rose essential oil: Known for its soothing abilities, rose oil is considered one of nature's most powerful warriors against easily irritated skin. It is thought to be especially comforting on eczema outbreaks.
Neroli (Orange Flower) oil: A natural antiseptic, this oil combats scars and other marks, and is especially ideal for mature skin types that require intense, therapeutic hydration.
Lavender essential oil: Not only is lavender one of nature's most potent healers, it is also ideal for keeping inflammation at bay. It may even lessen the severity of acne in some cases, and may also be effective for individuals with psoriasis and eczema.
Tocopherol: Also known as vitamin E, this healing ingredient soothes inflammation, protects against free-radical damage, rejuvenates tired skin and contributes to a softer texture and more refreshed appearance.
How to Use
Pevonia Botanica recommends using this product in the evening, after all makeup has been removed. The company offers a free tutorial that instructs consumers about how best to reap the benefits of the oil.
Begin by pumping three to five drops of the oil into the palm of your hand. Rub your palms together to warm the oil slightly.
Bring your hands to your nose to breathe in the blend of aromatherapy fragrances. Smooth the oil all over your cleansed face, into the cheeks, chin, neck, décolleté and forehead generously. Avoid the skin around the eyes.
As you massage, begin at the bottom of your face and move upward in a circular motion. Once you reach your forehead, work your way down once again, and take care to massage the contours of the nose and mouth.
Finish by massaging the neck and décolleté in the same circular motion.
The Testing Phase
As with any skincare product, it's important to give the oil a trial run before committing to it fully. Pevonia Botanica's return policy states that if consumers are not satisfied with their purchase, they may return or exchange the product within 30 days of purchase (note that a return authorization must be requested). If you do happen to suffer a reaction or are simply not satisfied, you can take relief in knowing that your money will be refunded.
If you achieve success, though, the rest of the Pevonia Botanica sensitive skin line may pique your curiosity! With regular use, you may have the supple, radiant and relaxed skin you have always wanted.